Jahr
: 2008/2009
Originaltitel:
Yes! Pretty Cure 5 Go Go!
Genre:
Comedy, Magic
Setting:
Magical Girl, School
Episoden:
48
Dauer:
je ca. 25 Minuten
Opening:
Precure 5, Full Throttle GoGo! - Mayu Kudou
Ending:
Te to Te Tsunaide Heart mo Link!! - Kanako Miyamoto
Beschreibung:
Der Cure Rose Garden ist für immer vorm menschlichen Auge verborgen worden. Flora, die Hüterin des Gebietes, passt
darauf auf und stellt sicher, dass der Pfad zu dem geheimen Gebiet nicht erscheint. Aber "Eternal", eine Kunstorganisation,
die dafür bekannt ist Schätze und Kunstwerke von vielen Welten zu sammeln, versucht in den Garten zu gelangen.
Um das zu erreichen, dringen sie zuerst ins Palmier Kingdom und vier andere Königreiche ein. Flora bemerkt die sich
nähernde Gefahr und schickt Nozomi und den Pretty Cure 5 eine Nachricht. Ihre neue Mission ist es, die vier Herrscher,
die aus ihren Reichen geflohen sind zu finden, da sie die Schlüssel zum Cure Rose Garden besitzen.
Episodenübersicht:
Spoiler:

1.   Rebirth! Pretty Cure 5
2. Nozomi and Coco: A Troublesome Reunion
3. Pacemonger Syrup's Friends
4. Deliver Oolala's script!
5. A Letter to Karen, Head of Student Council
6. The Donut King Awakens!
7. Let's GO! The Palmier Kingdom
8. Syrup and a Puzzling Letter
9. The Great Detective Komachi Appears!
10. Come Forth! The Power of the Blue Rose!
11. Magnificent Transformation! Milky Rose!
12. Kurumi Mimino has Arrived!
13. The Nightmare of Märchen World!
14. Milky Rose's Secret!
15. Lynn-chan and the Beanstalk
16. Karen, Komachi, and the Candy House
17. Mr. Tamuken's Treasure
18. Everyone, Pay Attention! Oolala's Singing Voice
19. Karen the Cobra Lily and Milk the Turtle!?
20. Komachi and Madoka...The Dreams of Two Sisters
21. Freindships Aplenty in Everyone's Bento!
22. Nozomi-sensei, Do Your Very Best!
23. Shiroh's Double-Cross!
24. Pretty Cure 5's Renewed Power!
25. Summer Nightmare With Two
26. Precure in the Big City!
27. Lynn-chan vs. the Ghost of Ouedo!
28. Coco's Bride Arrives!?
29. A Plateau of Cool Guys and Tennis!?
30. The Power of the King and Nuts' Sorrows
31. New Milky Rose Power
32. Our Teeny-Tiny Adventure!
33. Hustle Urara and Curry Shop
34. A Tearful Farewell! Crepe's Confession of Love
35. Bumbee's Shocking Proposal!
36. Watch Out! Five de Chance! (Part 1)
37. Watch Out! Five de Chance! (Part 2)
38. Our Two Powers! Dream and Rose!
39. Save King Montblanc!
40. Return Urara's Singing Voice!
41. Rin's Date with a Handsome Man!?
42. Komachi's Choice and the Arabian Nights
43. Scary! Eternal's Boss!
44. Delivery! Everyone's Present!
45. Cure Rose Garden's Gate Appears!
46. Big Problem! Pretty Cure 5 Confiscated!
47. Our Feelings as One! Miracle of the Blue Rose!!
48. To the Future! Forever Strong Pretty Cure 5!

Opening zur Serie:


________________________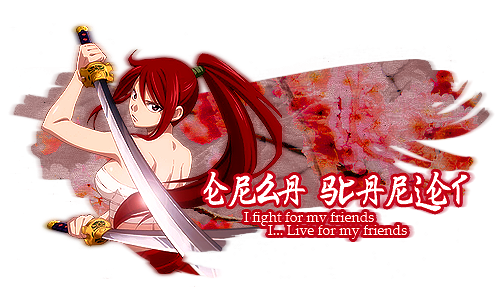 Kirika

Aufklärungstrupp





Anzahl der Beiträge

: 1906


Alter

: 30


Anmeldedatum

: 09.11.08





Ähnliche Themen
---
Befugnisse in diesem Forum
Sie können in diesem Forum
nicht
antworten